Updated 15/03/2021
Unfortunately Our Weekly Sunday Night Bingo is Cancelled until Further Notice from the HSE Re: Guidelines in line with Covid 19 prevention in our community
---
CORONAVIRUS A YEAR ON; C1️⃣9️⃣
12th March 2021
---
It's been 365 days since we first postponed our lessons and rehearsals across the band. What we thought would be a couple of weeks has turned into a whole year; bar a couple of weeks in July, were we all got to make music again for a sweet but short time.
We will get there again hopefully soon, I don't think Mozart ever anticipated a silence this great between notes.
Our bandroom sits in silence awaiting the time we it is filled with music and laughter once again, with 2020 engagements still on the board too ?
#Covid19 #SilentMusic #EmptyBandHall #EerieSilence #FriendsMissingFriends
---
Happy Mothers Day
---
Happy Mothers Day to all the mammies out there today, we hope you all get spoiled and don't have to work to hard today. We are also thinking of mothers who aren't here today to celebrate with us too, you are in our thoughts. ?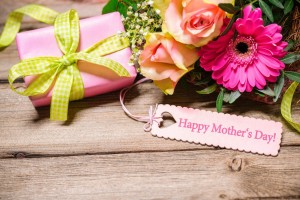 ---
Peter chats to Ardee St Mary's Club at the weekly Sunday night Lotto
---
?Did you tune into Ardee St.Marys Facebook page, where our very own Peter McKeever was chatting to Barney Carrie about the band for the St. Mary's weekly lotto draw., if you missed it here's your chance to catch up. ?
Our very own saxophonist Darren Kirk was also playing a few tunes to rise the spirits!
Well done Darren! ??
Facebook Link to Peters Chat With Barney
---
Jack Regan, RIP
---
1st March:
It was with great sadness today that we learned of the Death of Former musical Director Jack Regan last evening. May he rest in peace.
Jack was our musical director from 18th Sept 1962 to 1975. He saw the need for a more modern and better equipped band at the time and with the help of a newly formed fund raising committee they reached their goal successfully, raising a total of £3,600. The benefits of having new instruments became evident in 1970 and 1971 with our band winning national title both years under Jack's Baton.
Jack's Mass may be viewed on Thursday at 11am by visiting
Jack Regan with Alfie Duggan of Ardee Brass & Reed Band
---
Happy 1st day of Spring! ????
---
Brighter days are ahead, the darkest are behind us hopefully. Another step closer to being together again.
---
Little write up in the Co Louth Public Participation Network (PPN) featured in the Argus and the Drogheda Independent
Louth PPN Members featured in The Argus and Drogheda Independent
---
Competitions cancelled / Bernie Sanders photo Bomb
---
Bernie is looking how we all feel this morn after the latest announcent from both government and from the Irish Association of Brass and Concert Bands – IABCB
We can get through this folks we just need to stay strong stay home so we can bé together again soon hopefully.
**Repost**
It is with regret that we are announcing the cancellation of the 2021 IABCB National Band Championships due to take place in April.
No doubt this won't come as a surprise to many given the current restrictions and inability of bands to rehearse.
We will soon be announcing details of our 2021 online solo competition though, so please keep an eye out for that and we look forward to many of you taking part ???
---
17th Jan
Harry Kelly R. I. P
---
It's with great sadness that we learned this evening of the passing of our former Conductor and Musical Director, Mr. Harry Kelly.
Harry was appointed Musical Director of Ardee Concert Band in 1982 and brought with him a wealth of musical experience and knowledge. Harry's continual quest for the highest possible standard of musicianship from the band ensured huge success for Ardee Concert Band both nationally and internationally while he was at the helm, success which lasted over three decades.
The banding community in Ireland is tonight mourning the loss of one of it's most respected members and one of the finest conductors this country has seen.
On behalf of the committee and members of Ardee Concert Band we would like to extend our sincere condolences to the Kelly family.
Ar dheis Dé go raibh a anam.
---
Ardee Concert Band would like to sincerely thank everyone who made donations at our recent carol playing bucket collections.
We were fortunate to be able to take to the streets of Ardee in the days before Christmas to bring a bit of cheer to the local people in what has been a difficult year for many. We also made a visit to Moorehall Lodge on Christmas Eve to play some carols for the residents there.
Your donations are more important to us now more than ever. Like every other voluntary organisation in the area, indeed countrywide, Covid-19 has called a halt to all our fund-raising efforts, so it was great for us to be able to perform for the people of Ardee again and thank you for all your support.
Hopefully an end to this nightmare is in sight and that we can get our organisation back on its feet again soon, and get back doing what we enjoy….. Making Music!
---
Happy New Year to one and all from all at Ardee Concert Band ?2️⃣0️⃣2️⃣1️⃣?
Let's hope 2021 is a more musical year.
Please stay home and stay safe so we can all meet again in the new year! ???
---