---
Latest News 2019
---
Updated 13/2/2019
---
Bingo
Our weekly Sunday night Band bingo continues this Sunday night, February 17th from 8pm in the Bohemian Centre. Our Jackpot now stands at €4,600 so why not come and bring the kids along as it's Mid-Term Break all you need is a pen! 😃 🖊️
---
Less than one week to go until our Joint Concert in the Helix
---
Less than a week to go and we are really looking forward to be performing a Joint concert alongside the Premier Scarsdale High School Symphonic Wind Ensemble, of New York, USA in THE Helix Mahony Theatre on Tuesday 19th February AT 8pm. Performing music from both American and Irish Heritage. Tickets available on the link below, Adults €10 and children €5, booking Fee applies.
Scarsdale HS Wind Ensemble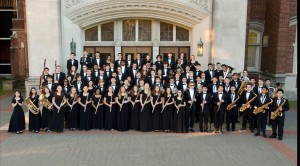 ---
AGM Update
---
We had a great turnout for our AGM last Monday night at 8pm in our Bandroom on Ashwalk.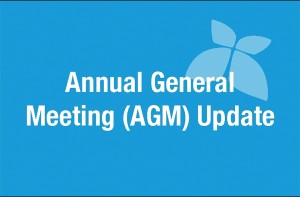 Our new 2019 Band Officers are;
Secretary (Joint); Tim Ocallaghan & Joanne Carroll
Chairperson; Deirdre McEneaney
Vice chairperson; Sarah Hearns
Treasurer; Peter McKeever
Many thanks to Kevin Reilly for his time as Chairman for 2018 and best wishes to Deirdre as she takes on the role for 2019!
---
Dates of Interest 📝
---
Annual General Meeting, February 11th @ 8pm in our Bandroom, Bohemian Centre, All Welcome 📝
Joint Concert with Scarsdale Symphonic Wind ensemble, of New York, USA in The Helix Theatre, February 19th, 8pm.
🎫 Tickets Adult €10, Child €5 available on The Helix Website (Here) 🎫
St. Patrick's Day Parade, Ardee 🍀
IABCB National Band Championships, Navan. April 13th & 14th 🎶
Senior Band Trip to Bruges, June                27th-30th incl. 🇧🇪
Our Bingo continues every Sunday night at 8pm in the Bohemian Centre, Ardee
---
Scarsdale High School Presents: Harmonic Bridges with Special guests Ardee Concert Band
Conductors: Jason Noble and James MacCafferty
The premier ensemble of Scarsdale High School (New York) will join with one of Ireland's most successful concert bands, the Ardee Concert Band, in the Helix, on DCU Campus Dublin at 8pm for a night of music celebrating the great music of both countries. "Harmonic Bridges" will feature a number of world premiers by composers Julie Giroux, Patrick Burns, Kevin Sedatole, and Brian Balmages.
---